Do you have an area of your garden that just doesn't work ?
Building a deck could be your answer
A Deck can provide additional space in your garden that can be utilised as a play area,
a dining area, somewhere to relax or even as an ideal area to host a barbecue.

They are simple to install and more affordable than some alternatives.
Decking is an easy way of adding a bit of the wow factor to your property.

A grass bank looks nice but is impractical and can be difficult to maintain.
By constructing a Deck over that bank you get a useable area with very low maintenance.

A Deck can be constructed on uneven ground.
Unlike a paved patio which needs the ground to be level.

A Deck can be built in order to reach parts of your garden
that are otherwise unreachable.
Mr & Mrs Hobbs asked us to alter the usable space in their back garden.
They now have an outdoor space which they can enjoy.
Very Low Maintenance too.
The end of this Garden had a space not being used.
A New Raised Deck lends itself perfectly to the view and quiet surroundings.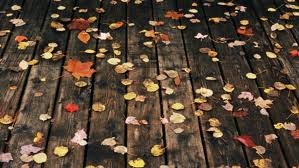 How to Take Care of Your Deck
Regular cleaning and proper maintenance are the best ways to ensure that your decks look as good as possible for as long as possible.
Why not give us a call today to arrange for a visit.
We can discuss your requirements and measure the plot.
Within 24 to 48 hours we can have a quote and plan drawn up.
We offer FREE quotes with no obligations.
So you've got nothing to lose.